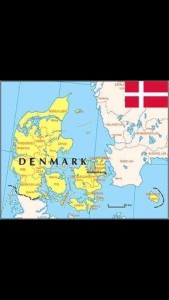 The first feeling that you have when you arrive to Denmark is this feeling of well-being and comfort. Indeed, Denmark and the other Scandinavian countries (Sweden, Norway, and Iceland) have a high level of happiness and well-being. They are known for their society with particular values: public-spiritedness, political life, lifestyles, system of social benefits, exceptional educational system, assistances to people with special needs, … They move on a bicycle, sort out their waste (up to nine different trash cans) and make "ecological" efforts thanks to ecological constructions, the use of renewable energies or the recycling of waste.
Why did I go to Denmark within the framework of my work on autism?
- First of all, Princess Marie of Denmark is...
Posted On:
13 January 2020